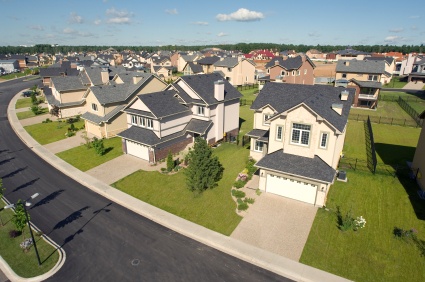 Homes for sale in King County are often priced a little higher than comparable homes in Pierce County, its southern neighbor. Proximity to Seattle, Bellevue and Tacoma offers buyers in Auburn, Federal Way and the surrounding South King County communities an easy commute to their jobs and affordable housing. We try to make your King County real estate search as easy as possible. Search below for King County real estate listings, try searching by city first, then narrow down to your favorite neighborhoods in each city. If you have a question or would like to schedule a showing contact us through the website or call 253-677-4844 for immediate assistance from a local Real Estate Broker.
SEARCH FEATURED KING COUNTY HOMES BY CITY
Auburn offers a beautiful inland setting on the western banks of the Green River, and a high standard of living. This well-established small city is carefully modeled around parks, undeveloped green space and fresh waterways, with a stunning view of Mt. Rainier to the South. Auburn also includes a thriving downtown and a destination shopping spot, the Supermall of the Great Northwest, just west of the city.
Federal Way is known as one of the quieter mid-sized cities in the Puget Sound region. Located on scenic Dash Point just north of Tacoma, this community is ideal for buyers in search of a quiet place to call home within easy reach of the big city. Large parks and country clubs are spread throughout Federal Way, making it easy to find a home bordered by green space.
KING COUNTIES REAL ESTATE MARKET & HISTORY
When it comes to population, King County has the highest populace in Washington. With over 1,800,000 residents, it is the twelfth largest county in the nation. King County real estate is currently an extremely valuable investment for anyone looking to buy a home that is near it all. Home to several major industrial and commercial cities, many people move to King County in order to be closer to work; others move there in search of promising job opportunities. Whatever the reason may be, one thing is clear: King County real estate will only continue to appreciate in value. Auburn, Kent, and Federal Way are just a few of the many prospering cities located in King County. King County is also home to Seattle, Washingtons largest city. Many people find it beneficial to live in some of the relatively close neighboring communities of Seattle in order to cut down on lengthy commute times. In addition, by living just outside of Seattle, it is possible to live in the comfort of a suburb with the luxury of having the benefits of a big city like Seattle just minutes away.
Although King County is known more for its booming job market, industrial warehouses, and abundance of job opportunities, many people have discovered several other perks to living in this bustling county. For instance, King County is home to countless parks and areas dedicated to outdoor recreation. It is also home to an abundance of residential neighborhoods and excellent school districts. Many of the cities found in this area offer the best of both worlds, making real estate in King County a wise investment as well as a great place to call home.